Favorite Links
ENJOY EVERGREEN'S LIVE PERFORMANCES
UNDER CONSTRUCTION!!!!
EVERGREEN SITES
The presentation materials are written and arranged by the group, which draws its raw materials from the rich African heritage, present and past experiences, coupled with universal impressions, as the group cnfronts the changing imagery of the sphere. EVERGREEN PRODUCTIONS' INGENUITY LIES IN ITS PRESENTATIONS.
EVERGREEN PRODUCTIONS' uses the arts of poetry, song, dance and drum to educate and stimulate thought.
Be sure to place a description of your link for your viewers here!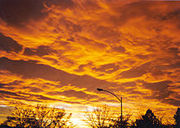 Search Engines
You know us as the Internet's original search engine.
One of the most visited hubs on the Internet, reaching one out of every two Web users.
With over half a million sites, divided into more than 25,000 categories, Yahoo! is both browseable and searchable.
GO Network is a new brand that brings together the very best of the Internet in one, easy-to-use place.
Have Fun!